STILLS FROM VHC TAPE of "THE ELEVENTH HOUR"
a ghost story by Peter Dizozza
Second Reading, April 9, 1999 La Tea
One summer, Mark Bagby (13), moves with his mother, from their basement apartment beneath an art gallery on Main Street in Great Neck, to his stepfather's "Sea Cliff" estate in Glen Cove.
Sharon reads from a letter,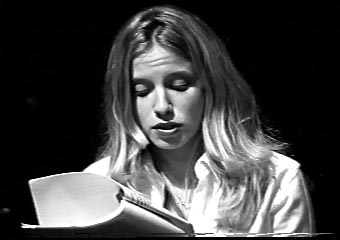 "He's not Mark's father," she tells her friend Sharon.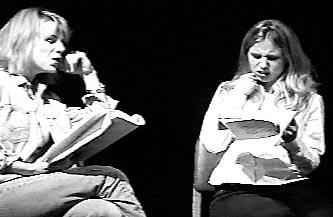 My pregnancy was the grounds for our divorce.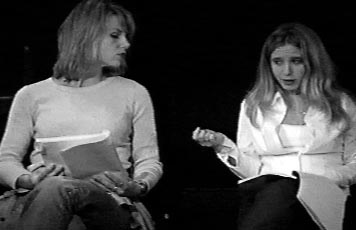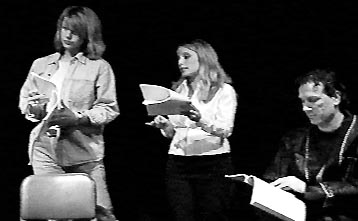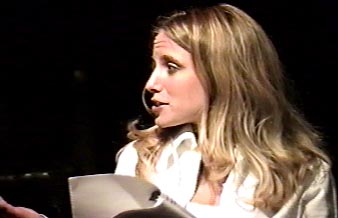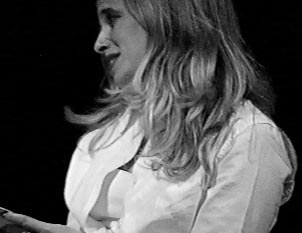 Mark's presence within the house awakens from the floorboards, a ghost, Eric, also 13 years old at the time of his demise.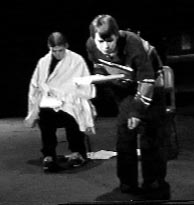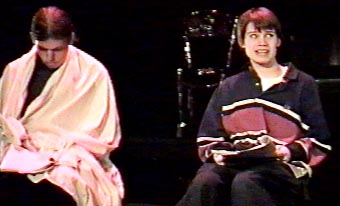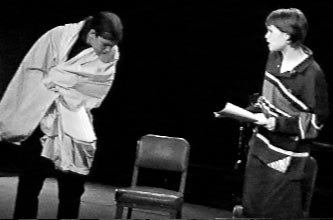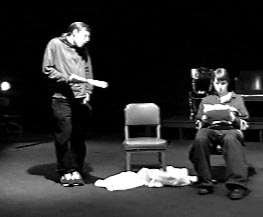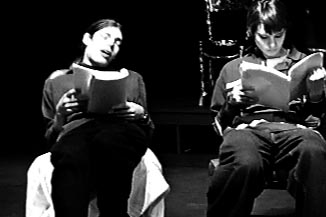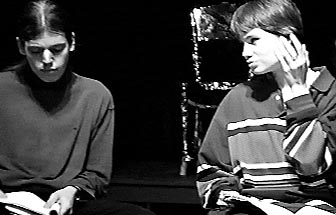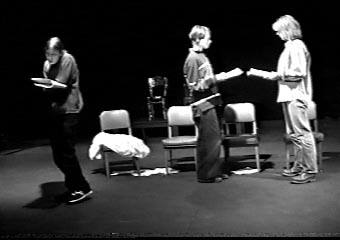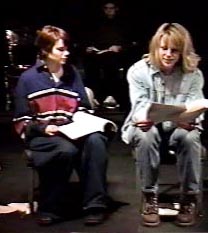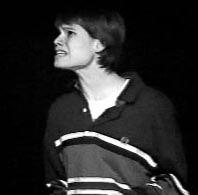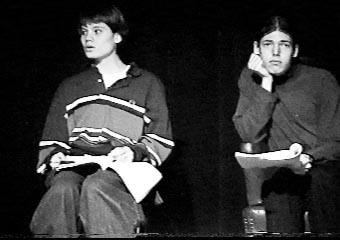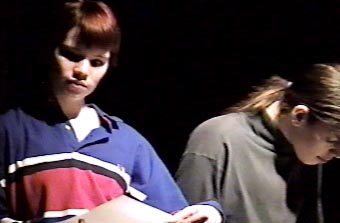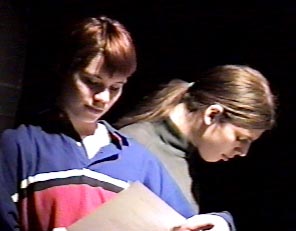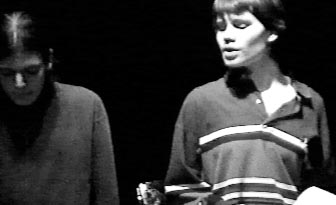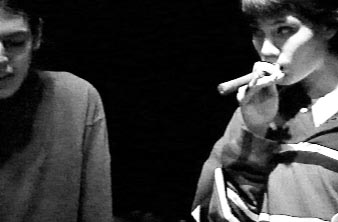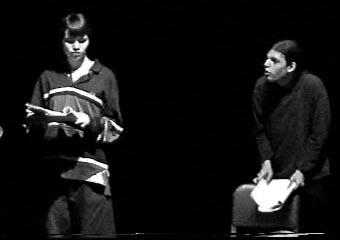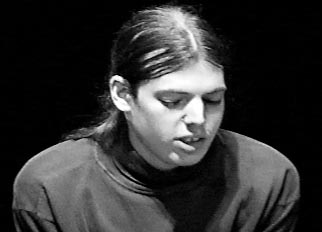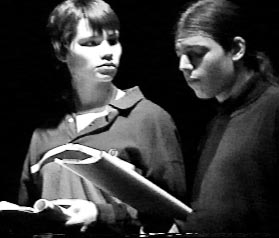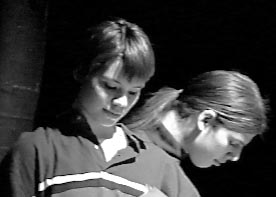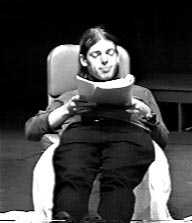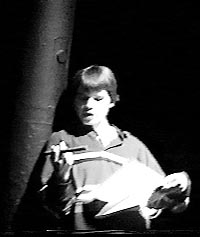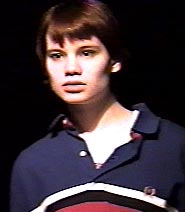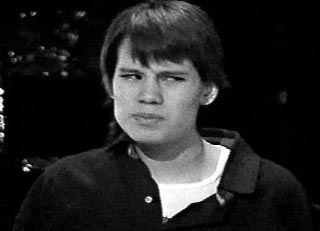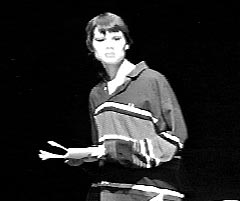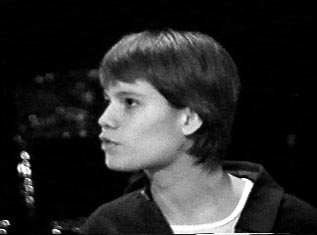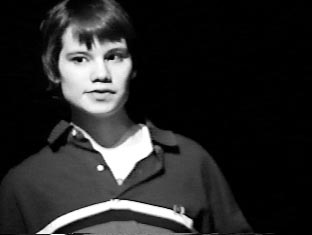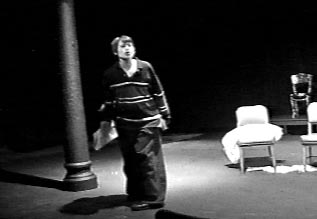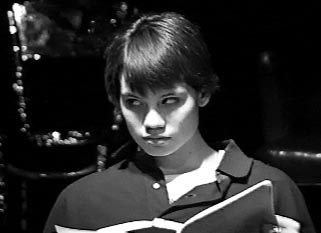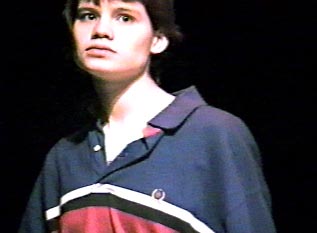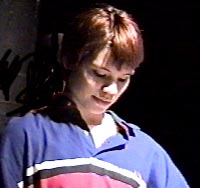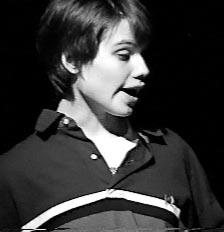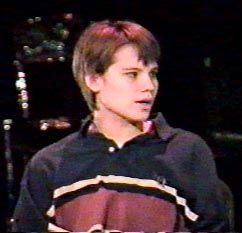 Between apartments, Pamela spends the summer with them. Eric coaches Mark in her seduction.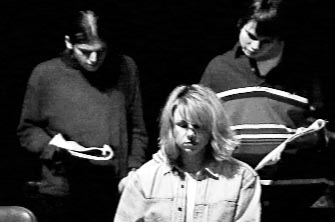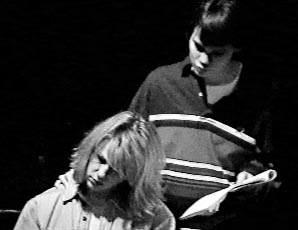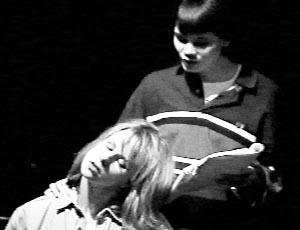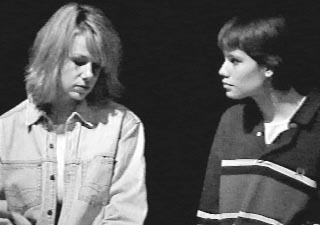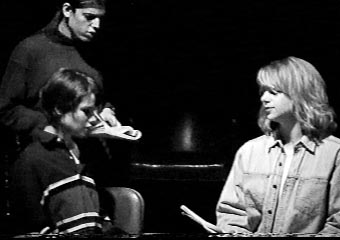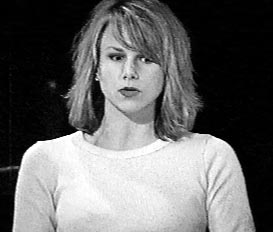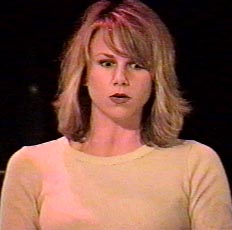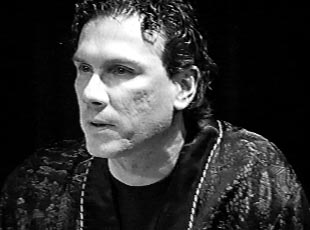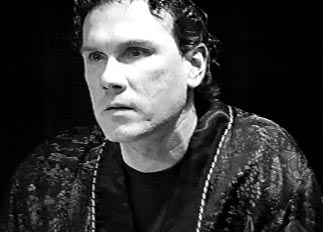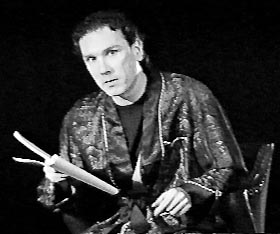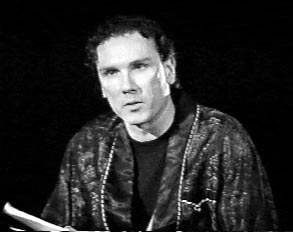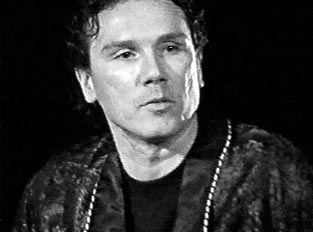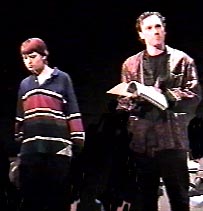 Cast: Rick Gray, Cheryl La Rosa, Jeff Lewis, Samona Shearson & Shannon K. Foley