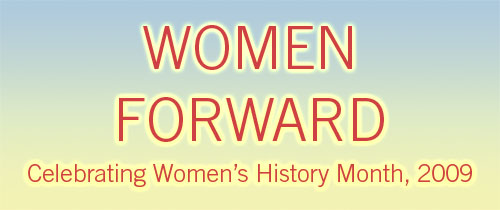 The Williamsburg Art and Historical Center's
WAH Theater of the Performing Arts, and
THE BROOKLYN PLAYWRIGHTS COLLECTIVE PRESENT:
THE WOMAN ARTIST'S JOURNEY
_____________________________________________________________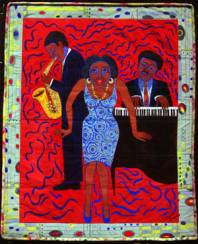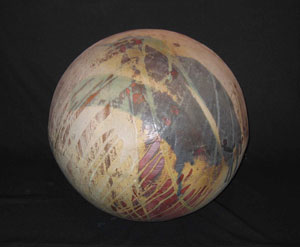 A Festival of plays for the
WOMAN FORWARD Art Exhibition
3 Weekends, 6 Performances!
Friday and Saturday,
May 8, 9, 15, 16, 22 and 23, 2009
Williamsburg Art and Historical Center
135 Broadway, Brooklyn, New York 11211
(718) 486-7372 or (718) 486-6012
THE WOMAN ARTIST'S JOURNEY
PROGRAM
Stage Manager: Teresa Violet Cajigas
SIX PERFORMANCES
-Opening Night Friday May 8, HOSTED BY GUEST POET CAROL NOVACK
Saturday, May 9th
-Friday, May 15th HOSTED BY GUEST POET MARGUERITE MARIA RIVAS
Saturday, May 16th,
Friday May 22nd , and
Saturday, May 23rd
8PM Curtain
A Visit with Grandma, by Philip Kaplan
Directed by Stephanie Walter
with Rachel Bitney (Mother), Sarah Giller (Grandma),
Ariella Goldstein (Betty & Diane) & Rob Yulfo (Eddie)
Great Artists and their Family Encounters
Draw Me a Paper, by Alaina Hammond
Directed by Peter Dizozza
With Kaitlin Bailey (Art), Gargi Shinde (Alana) & Tom White (Academia)
A romantic contest comes to an end, for now.
Two Scenes from NIN Unexpurgated, by Allan Lefcowitz
Directed by Peter Dizozza
With Kaitlin Bailey (Victoria), Mike Hill (Hugo), Gargi Shinde (Anais)
& Tom White (Henry)
Life with Anais in 1940's Greenwich Village
Photo Play, by Maria Micheles
Directed by Marcus Haupt
with Angela Theresa Collins (Woman), Alex Goldblum (Man)
& Alaina Hammond (Diane)
Dialogue and Body language at a Diane Arbus nudist colony photo session
Homespun Webs, by C.J. Ehrlich
Directed by Lori Kee
with Claudia Terry (Madeleine) and Josie Vitetta (Louise)
Imagining Louise Bourgeois
Incidental and Experimental Ballroom dancing music by The Steppe Dogges…
Welcome to The Landmark
Third Floor Ballroom of the 1860's East River Savings Bank,
The WAH Theater for the Performing Arts!
Institutional Bios:
Brooklyn Playwrights Collective is a project of local playwrights collaborating through workshops, proposals, and readings to aid each other in the playwriting process from writing, to editing and production. In addition to their annual festival last season, they produced a series of one act readings at the Brecht Forum, received a National Foundation for Jewish Culture New Works Grant for Les Hunter's To the Orchard, and work-shopped Marcy Wallabout's Resistable Rise of Fatlinda Paloka, which received rave reviews after opening at Theatre for the New City. Each year, BPC produces a festival of short one act plays by their members which responds to a particular theater practitioner. The festival has worked for the last three years in an alphabetical order Cruel and Unusual: Works Inspired by Antonin Artaud, Beyond Brecht, and Confronting Chekhov (2008). Look for the letter "D" in 2009!
Their Cruel and Unusual: Works Inspired by Antonin Artaud prompted the NYTheatre.com reviewer to conclude by saying, "Best of all, perhaps, is the conception of the evening itself—a participatory celebration/conversation between theatre artists and ordinary folks in the audience. Too many 'festivals' of one-act plays seem to have no raison d'être beyond serving as a hopeful showcase of talent to producers, agents, and other show-biz types who probably aren't there anyway; I love that Cruel and Unusual is an end unto itself, giving all who venture into the room a chance to experience some art of the raw and untried variety because that's an exciting, fun, and interesting thing to do."
The WAH Theater of the Performing Arts hosts concerts and visiting troupes from all over the world. With the support of Yuko Nii and Terrance Lindall, it has originated productions of musical plays by Peter Dizozza, many linked to art exhibits at the WAH Center, including Prepare to Meet Your Maker (Apocalypse 1999), The Last Dodo (2000), The Eleventh Hour (2001), The Golf Wars (The World Peace Exhibit, 2002), The Marriage at the Statue of Liberty (Brave Destiny, 2003), The Sea Heiress (2004), and Paradise Found (John Milton's 400th Birthday, 2008).
Cast and Crew:
Kaitlin Bailey ("Art," in Draw Me A Paper, "Virginia Admiral" in NIN) likes to sing and act and is currently working through a book of sudoku puzzles. (Kaitlin also originated the role of Magway in "Paradise Found.")
Rachel Bitney (Mother, "A Visit with Grandma") hails from Minneapolis, MN, where she worked with many local theatres including Theatre in the Round Players, Chameleon Theatre Circle, and the Brave New Workshop. An accomplished Improvisor, Rachel worked as a Mainstage Cast member with Improv Asylum in Boston, MA, and as a guest Improvisor with ImprovBoston. Since moving to the New York area, Rachel has been studying at the People's Improv Theater and has performed with both the Spotlight Players and the Studio Players in New Jersey.
Teresa Violet Cajigas (Our Stage Manager)
Angela Theresa Collins (Woman in "Photo Play") admits this is her first time playing a nudist. She has appeared on stage in various states of dress and even, undress (lingerie, mostly) as an early member of the Rocky Horror phenomenon. More recently she has been seen at Manhattan Theatre Source, in several incarnations of the 48-hour play festival Spontaneous Combustion. Angela is fluent in American Sign Language is a licensed NYC Tour Guide. You can see more of her at: http://www.ATCollins.com.
Peter Dizozza (Director, "Draw Me a Paper" and "NIN (Unexpurgated)") is a member of the Steppe Dogges. His latest playscript "A Question of Solitude," inspired by The James Bond Legacy, was one of the plays in this year's La Mama's Experiments '09 Reading Series, with a cast that included Gargi, Tom and Mike. Sample an excerpt during Theater for New City's upcoming "Lower East Side Festival of the Arts."
C.J. Ehrlich (playwright, Homespun Webs) has roots in Brooklyn (her parents grew up in Borough Park, where they met during a game of stoopball). C.J.'s plays performed in 2009 include Tuesdays in the Park with River Apple (American Globe Theatre), The Things They Don't Tell Us (Where Eagles Dare), Whom Death Doth SEEE/k, a comedy of sex, death and shoes (UNT, Denton, TX), and Secondhand Gifts (Rapscallion Theatre Collective). She is a member of the DGA, and very happy to be a member of Brooklyn Playwrights. Thanks to ASE and ZBG, Lori, Claudia and Josie, and to Peter for his mad skills.
Alex Goldblum (Man in "Photo Play") is an actor, filmmaker, and photographer, originally from Pittsburgh, PA. Alex has a BA in film from Temple University in Philadelphia. In 2005, Alex wrote, directed, produced, and edited a documentary in India entitled "The Snake Charmer." Alex is currently a student at The New School University where he is pursuing an MA in Media Studies. Alex was last seen in the fiftieth anniversary production of "The Connection" at The Living Theatre. Alex continues to develop new work with the ensemble at The Living Theatre where he has the honor of working alongside Artistic Director Judith Malina.
Ariella Goldstein (Betsy, Diane, "A Visit with Grandma"). Born in Brooklyn, and living in a hot pink, Spanish-style house for most of the past 20 years, Ariella Goldstein's artistic inclinations emerged from a young age. Her current pursuits include painting, illustration, photography, and animation. In 2004, she produced a documentary about NYC drag queens for HBOs young filmmakers program, and she is currently working on some new mixed-media canvas pieces, some of which have been recently exhibited. She also enjoys neon colors, ramen noodles, very high platform shoes and long walks on the beach.
Alaina Hammond (Diane in "Photo Play" and playwright of "Draw Me a Paper") played Pristina in Peter Dizozza's "Paradise Found"(opposite Mike Hill and Kaitlin Bailey), Molly in Les Hunter's "Apoapsis", and Domino in Ed Malin's "Tribes of Maronii." In December, her play "Dr. Chekhov, Gunshot Expert" was included in Brooklyn Playwright Collective's "Confronting Chekhov" festival, in which she also played Anna in Maria Micheles' "Through the Red." She has had 12 plays produced off-off Broadway, and a collection of her short plays will be performed at Manhattan Theatre Source June 7-9. Thanks to Maria, Marcus, Peter and her two Casts!
Marcus Haupt (Director of "Photo Play") is a playwright and first-time director based in Brooklyn, NY. His plays have appeared at The Flea Theater, in the Brooklyn Playwrights "Confronting Chekhov" festival, at the Williamsburg Jams festival and other venues in New York. He is also writing, producing and directing a play for the drama club of the ACRON Community High School in Brooklyn. He thanks Maria and his wonderful cast and the Brooklyn Playwrights.
Mike Hill (Hugo Guillar in "Nin, Unexpurgated") is a member of SAG and the musical theater band, The Steppe Dogges. Last Wednesday he took a group of us to see "Impressionism" with Jeremy Irons and Joan Allen. From that play we learned that, although Mike does not drink coffee, if a coffee bean passes through him then its flavor actually improves.
Philip Kaplan (Playwright of "A Visit with Grandma") is a proud member of the Brooklyn Playwrights Collective, which produced his last play THE BEAR 2.0 as part of the Confronting Chekhov festival. His radio sketches have appeared on WBAI, and he is the author of HOLLYWOOD MUSICALS: BEST, WORST AND MOST UNUSUAL. Philip is a member of the Dramatists Guild.
Lori Kee (Director of "Homespun Webs") NYC directing credits: C.J. Ehrlich's The Things They Don't Tell Us and Tuesdays in the Park with River Apple. Are We Freaks (Kraine 09), Through the Hourglass (BMCC Fall 08), short plays for Groove Mama (07-08) & honors for Male Man (Chester Horn Festival 07). Lori holds an MFA from Brooklyn College and has directed regional & been a professional actor for 20 years. She teaches Acting & Voice and Movement at the City University of NY, Borough of Manhattan Community College. Thanks to CJ, her great cast, and as always AAS.
Allan Lefcowitz (Playwright of "NIN (Unexpurgated)") In addition to his many plays, Allan is the author of The Creative Writer's Handbook, now in its 5th Edition. Allan B. Lefcowitz, Ph.D. Boston University, founded the Writer's Center in 1976 and served as Artistic Director until 2002. He is also Professor Emeritus at the United States Naval Academy.
Maria Micheles (Playwright of "Photo Play") has had plays produced at Theater for the New City, Brecht Forum, Manhattan Theatre Source, Bowery Poetry Club, Gene Frankel, Actors Studio, EST, Siberia, and WAH Center. She holds an MFA in playwriting and is a member of Brooklyn Playwrights Collective and has helped produce the Artaud, Brecht and Chekhov festivals. Photo Play is one scene out of several she's working on, which are inspired and take off from Diane Arbus's actual photos, including an insane asylum, streetwalkers, a woman awaiting God...She thanks Peter, Marcus and her triple A cast, Alaina, Alex and Angela!!
Ilona Rotlevi (assistant director, "Draw Me a Paper")
Gargi Shinde (Anais Nin, Alana) is an actress and musician. Most recently, Gargi was featured in the 2009 Academy Award nominated film Frozen River and played Puck in the NYC premier of Ken Ludwig's Shakespeare in Hollywood with the Height's Players. She is currently an Independent Artiste with the O'Neill Studio, affiliated with the O'Neill at Yale Project. A Sitar player, Gargi is in collaboration with renowned Flamenco danseuse La Conja, exploring Flamenco rhythmic patters and Indian Classical Music.
Claudia Terry (Madeleine, Homespun Webs) can be seen in June in the documentary, Out of Her Mother's Shadow: The Story of Irène Joliot-Curie. She has been seen most recently in Ceremony of Innocence, Goethe's Faust, The Dark of the Moon, God' Favorite, and Gahda Mada. She is working on a project to preserve the history and tradition of Latin folk dance and theater from the Mediterranean and North Africa to its development in the Americas, with a focus on Italian contributions. She teaches at HB Studios and the Borough of Manhattan Community College.
Josie Vitetta -- (Louise Bourgeois, Homespun Webs) is a proud graduate of SUNY Stony Brook with concentration in Theatre Arts and Italian Language and Literature. Some theatre includes Taming of the Shrew (Bianca), Commedia dell'Arte (Flamminia), As You Like It (Audrey), Reckless (Rachel), The Shape of Things (Jenny), Las Meninas (Prostituée du Médecin), Back Story (Ainsley) The Odd Couple [female version] (Silvie). Much gratitude to her director. Thanks to her family and beau for everything.
Stephanie Walter (Director of "A Visit with Grandma") was last seen at the New York Fringe Festival (I VERMIN - co-written with Philip Kaplan). Her sketches and one-acts have been performed in such shows as SEX ACTS, A KINDER GENTLER EVENING OF ONE ACTS, GOODNIGHT EVA and TRUE TABOO, which she also directed. She is the co-founder and artistic director of Reelworks Teen Filmmaking www.reelworks.org.
Tom White ("Academia," in Draw Me a Paper, "Henry Miller" in NIN) has appeared often at the East Village's La Mama Experimental Theatre Company and in many productions way off and under Broadway including Karaoke Night at the Suicide Shack as Ernest Hemingway where he got to sing the Pina Colada song with Anne Sexton and Sylvia Plath as his back up girls. That's livin' folks. There's some film and TV, too, including Deadline, Sex and the City, Law and Order. He's also member of the Dramatists' Guild, and Executive Producer of a short art film based on Jacques Prevert's poem, To Paint the Portrait of a Bird.
Rob Yulfo (Eddie, "A Visit with Grandma"). This is Rob Yulfo's first time in any Theater production. Yulfo is more experienced in Animation and Film. The Only Acting he's ever done, was for movies that he's created. Although he finds acting to be a challenge, it's one that he looks forward to perfecting.
Sarah Giller (Grandma, "A Visit with Grandma") has worked in Barter Theatre in Virginia and dinner theatre in Pensylvania but has spent the bulk of her career in Brooklyn with The Paper Moon Players appearing in many plays including Prisoner of Second Avenue, The Haunting, Night Must Fall, Nightwatch and Murder Among Friends. Recently, she performed in Men and The Eyes of Love (both original plays) at ManhattanRep. She is however, very happy to be performing back in Brooklyn.
GUESTS
Friday, May 8th, 2009 HOST
Carol Novack is the publisher of the "edgy and enlightened" multimedia e-journal Mad Hatters' Review. A collection of her short writings ("inventions") will be published in 2010 by Crossing Chaos Press. Works may or will be found in numerous journals, including Action, Yes, American Letters & Commentary, Anemone Sidecar, Diagram, Drunken Boat, Exquisite Corpse, Fiction International, First Intensity, Gargoyle, Journal of Experimental Fiction, La Petite Zine, LIT, MILK, Notre Dame Review, and Otoliths, and in several anthologies, including "Online Writings: The Best of the First Ten Years," "Heide Hatry: Heads and Tales," and "The Penguin Book of Australian Women Poets." Ms. Novack was awarded a writer's grant from the Australian Council of the Arts when she was a Sydney resident; she also authored a chapbook of poems. Works have appeared in translation in French and Romanian journals. Her CD, Inventions II: Fictions, Fusions, and Poems, is available at CD baby.
Included in the 5/8 program, Lyrical Prose by Carol Novack
"Destination," "Violet Stream" and "What to do with the baby."
* * *
Friday, May 15th, 2009 HOST
Marguerite María Rivas is both poet and literary scholar. She holds a Doctor of Arts and Letters from Drew University and a Masters Degree in English Literature from CUNY. Rivas's essays, articles, book reviews, and poetry have been published in The Encyclopedia of the Golden Age and Progressive Era, The Americas Review, The Multicultural Review, Earth's Daughters, Palo Alto Review, and Plainsongs. Cited by the New York State Legislature for her contribution to the literary arts, she is widely regarded as the de facto Poet Laureate of Staten Island. She was the recipient of the Chandler Award from A Room of Her Own Foundation, The Caspersen School's Campbell Prize for Excellence in Literary Study, and the Irene C. Fromer Award for Literary Arts. Her chapbook, Poetry Cannot Save You, was published in 2003 with a second printing in 2005. With her performance collective Elektromótif, she has conceived and performed improvisational verse throughout New York City at such places as The Bowery Poetry Club, Performance Space 122, ETG Neighborhood Stage, and Theater for the New City. Dr. Rivas has recorded with the ground-breaking improv-fusion band, Earth People, and with them performed with jazz legend, Gunter Hampel. She is currently completing her manuscript of lyric poetry, Laughter, Hope & a Sock in the Eye. Dr. Rivas is an assistant professor of English at the Borough of Manhattan Community College/CUNY.
Included in the 5/15 program, Poems by Marguerite Maria Rivas,
"B-2 Spirit Stealth Heart III & IV," "The Peruvian Icewoman Cometh,"
"Pay at the Pump" and "Placer County."
* * *
Third Floor Artists
Liz Haskel (2 Paintings, Untitled oil on canvas, 34' X 40") is a painter and social worker who has lived in Brooklyn since she was 5. She has shown in many galleries and commercial installations in New York, Connecticut, Massachusetts, and Florida, including at Lincoln Center, the Schimmel Center, Westbeth, Ernest Rubenstein, Shakespeare's Sister, and Bloodroot. She received her B.F.A. in painting and printmaking from Cornell University in 1979. Her monochromatic work is about the confluence of realism and abstraction, and contradictions of space and form. www.lizhaskel.com
Maria Micheles (10 Photographs) playwright of tonight's "Photo Play."
Maria Nevelson (Set Pieces) is a sculptor based in Philadelphia, Pennsylvania. Her assemblages of found wood objects are from the streets and good friends. She is head of the interior design firm, Nevelson, LLC and Chair of the Louise Nevelson Foundation. From her Sculptor's Statement: "The ultimate aim in my work is to create sculptures that in their static nature embody harmony and the viewer is elevated and can sail away in their own sensual experience."
Naida Zukic (mask photograph) is an Assistant Professor in the Department of Speech, Communication, and Theatre Arts at BMCC, CUNY Manhattan. She is a New York-based Bosnian born researcher and teacher of communication, cultural, and performance studies. Her first digital performance, The Weight of Meaninglessness, is rooted in theorizing the paradoxical dimension of trauma, and has been nominated for an award in the Short Film/Video category at the New York Photo Festival 2009. In Oneiroid Life Zukic deploys dream aesthetic as a space for ethical and political engagement of traumatic memory. Oneiroid Life explores traumatic dreams as psychic sites of struggle that preserve their attachments to trauma as a necessary condition for possibility and critical agency.
The Women Forward Art Exhibition, curated by Yuko Nii, highlights work by Judy Chicago, Faith Ringgold, Toshiko Takaezu, Yoko Ono.
Also featuring work by
Liz Surbeck Biddle, Lili Bita, Hildy Burns, Janet Fish, Regina Granne, Amy Greenfield, Samia Halaby, Gloria Kennedy, Donna Moran, Carmen Porfido, Carol Quint, Kunie Sugiura, Cynthia Winika
Nivi Alroy, Bahar Behbahani, Elle Burchill, Rodriguez Calero (RoCa), Fei Cui, Andrea Cukier, Irene Hardwicke Olivieri, Soojung Hyun, Elodie Lauten, Alexandra Limpert, Leonor Mendoza, Olek, Yupin Pramotepipop, Shan Shan Sheng, Kumi Yamashita
* wahcenter.net * brooklynplaywrights.org * cinemavii.com *