Photos of the November 2010 Staging Here!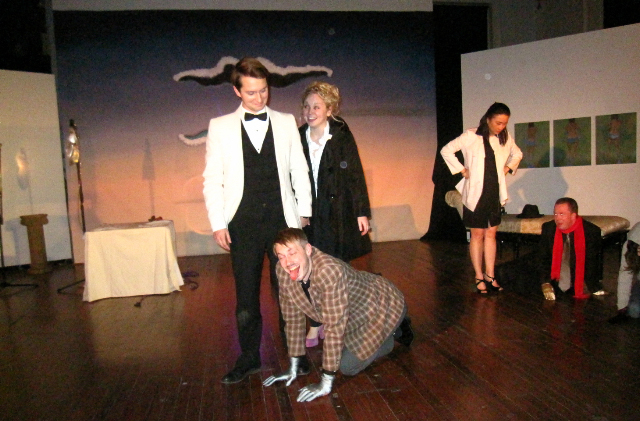 Uncle James and Senior Bond infiltrate a secret plot to occupy inner earth while Jimmy, confronting his solitude, helps 2 fallen Presbyterian missionaries escape the clutches of HHARM....
Inspired by and dedicated to The James Bond Legacy,
Cinema VII, in association with The Williamsburg Art and Historical Center, presents the first staging of
Peter Dizozza
A QUESTION OF SOLITUDE
An Operatic Script and Score Adapted, interpreted and performed by
Peter Dizozza, Mike Hill, Flemming Laursen, Anne-Marie Levey-Allauzen,
Sam Moree, Zach Pethoud, Kat Yew & Lydia Woods
Artwork by Sam Moree, Orin Buck, Fedele Spadafora and Adia Ben Hamouda
November 5, 6, 12 & 13 2010 at The WAH Theater for the Performing Arts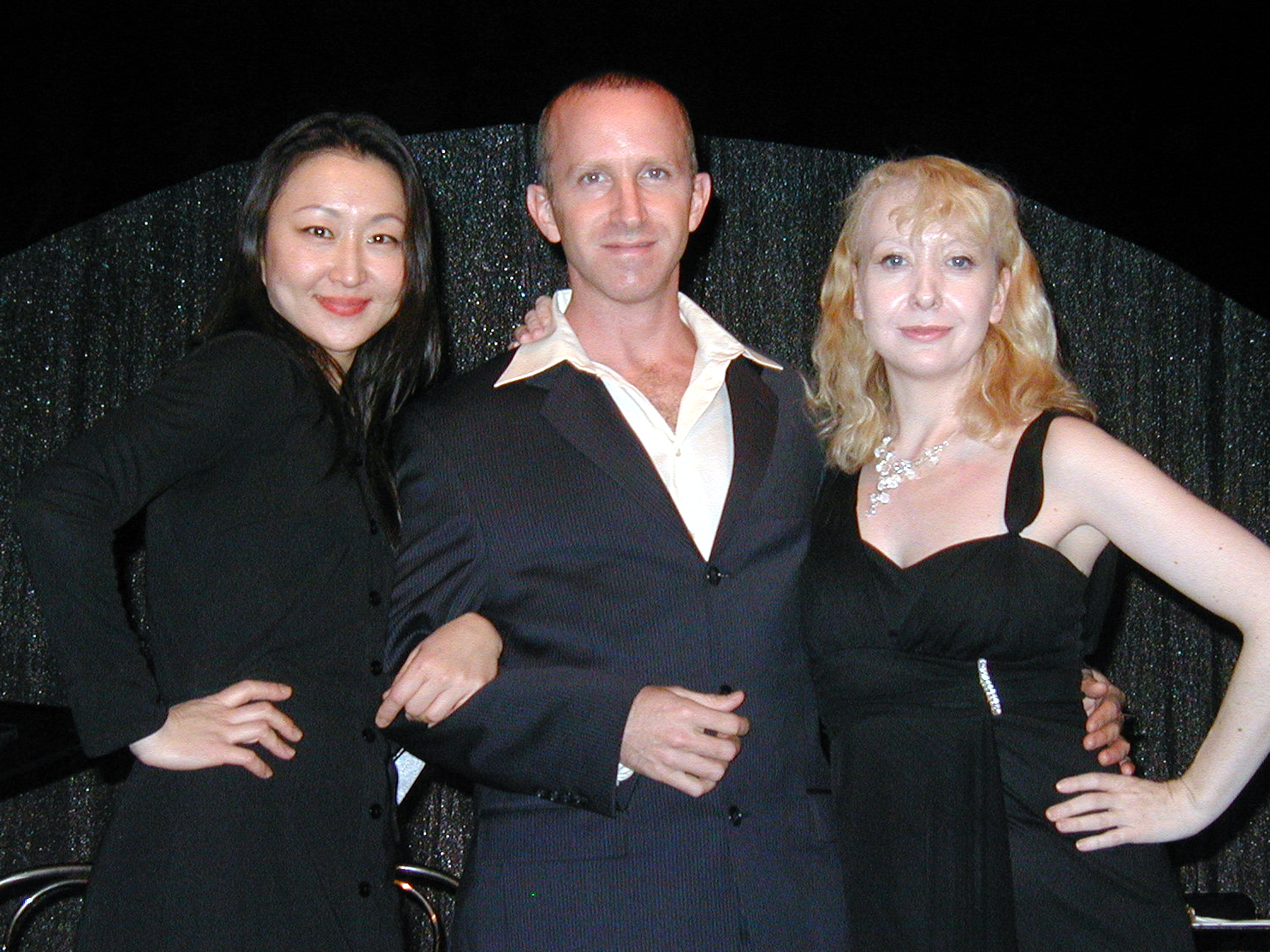 SYMPHONIC MUSICAL READING, DECEMBER 13, 2009
La MaMa E.T.C. Presents
"Experiments '09"
Concert Readings of experimental plays at the La MaMa Club
George Ferencz, Curator
A QUESTION OF SOLITUDE
(FUZZY LOGIC)
A work of Paranoia stimulating the five senses\
Inspired by the James Bond Legacy
by Peter Dizozza
directed by George Ferencz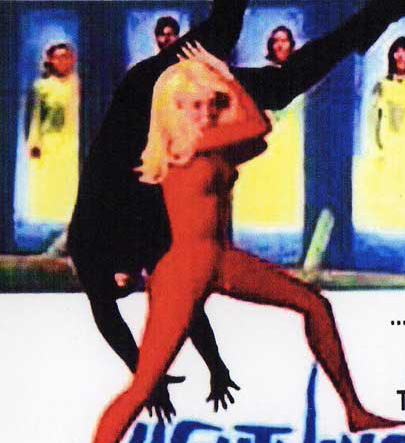 Featuring
Featuring Cecil Baldwin, Nick Dillenburg, Larry Gutman, Mike Hill,
John Andrew Morrison, Gargi Shinde, T.D.White and Lydia Woods.
Directed by George Ferencz
Free Admission
Tuesday, March 31st, at 7:30pm
74A East 4th St 212-475-7710 www.lamama.org
Funding for this program provided in part by the

NEW YORK STATE COUNCIL FOR THE ARTS, the AXE-HOUGHTON FOUNDATION and the JOHN GOLDEN FUND
Peter Dizozza's contribution to La Mama ETC's Experiments '06 Reading Series, March 14th, 2006