"Sondheim meets Burroughs" -- Time Out London #1641
Shocking Pink Enhanced CD Now Available!
and now available through Amazon.com -- and through ITunes!
1000 printed, February 2002. 140 available, 25 April 2006.
Limited Edition white casing: 130 copies sold out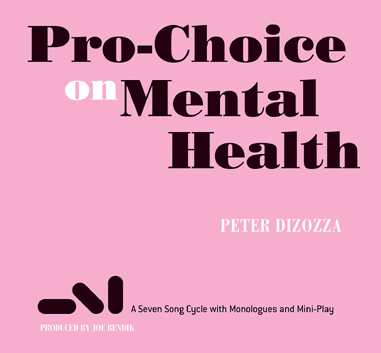 CinemaVII's "Pro-Choice on Mental Health" Project Webpage.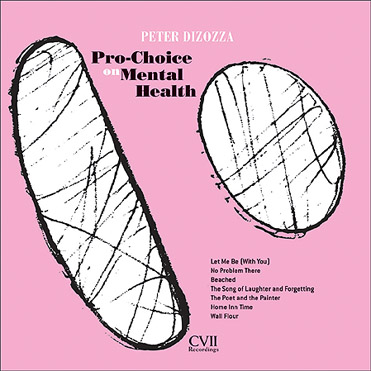 CD Available now online at Footlight Records, here at CinemaVII.com, at Accidental Records and at Kim's Underground.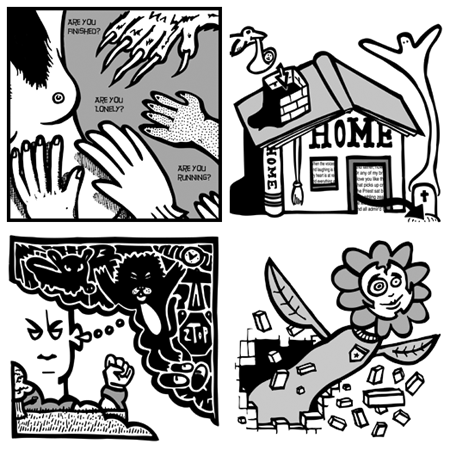 I originated this project in November, 1995, when I returned to the stage as a solo performer of original material, thanks to the piano and creative environment still supported by Lach and The Sidewalk Cafe, in NYC's East Village.
That was the year that friends alerted me to the possibility of getting better, mentally, through medication.
During an open-mike Antihoot, I asked Lach, who runs the show there, whether mental health was a question of choice or chemistry. After I played, Lach announced his conclusion. I had come out Pro-Choice on the Mental Health Issue.
The song cycle he inspired I premiered at his club on January 16th, 1996 during one of his "Strange Folk Sundays." It received a second performance in April, 1996, after which I began developing the Musical Mystery Play, "Prepare to Meet Your Maker."
"Pro-Choice on Mental Health" consists of the seven song cycle, monologues and the Mini-Play, "You are What You Eat." The legendary antifolk musician Joe Bendik and I performed and recorded it at his studio, Exile on 13th Street, between April and July of 2001. My privately distributed copy includes an eighth monologue and the bonus song, Peaceful Revelry, recorded by Spencer Chakedis.
Sound Engineers Alex Abrash and David Baker performed analogue mastering on July 14th, 2001 at Alex's Burns Street Studio. The first of the seven songs may be found at mp3.com/peterdizozza.
Fedele Spadafora designed The PConMH CD package. He and Aaron Hillis of Sexplastic.com illustrated the 16 page booklet.
The CD Poster Ad below is also by Aaron Hillis.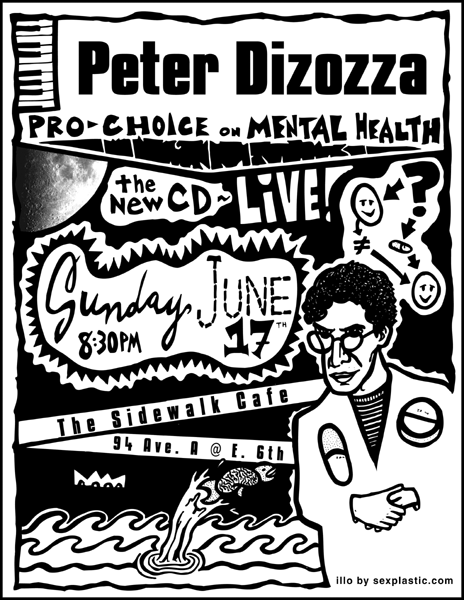 Enjoying the album? Here's the story

Click here to enter the Listening Room.

Back to Projects

Email me (dizozza600@cs.com) for password to obtain the text.

(FROM THE CINEMA VII WEBSITE AT https://www.cinemavii.com)

Ten US Dollars gets you your own copy!
other PConMH links: The All Music Guide, The World Wide Web Artists' Consortium, The Australian Worldwide Radio Network, The Antifolk.net Catalogue Page, The Olive Juice Music Artists Page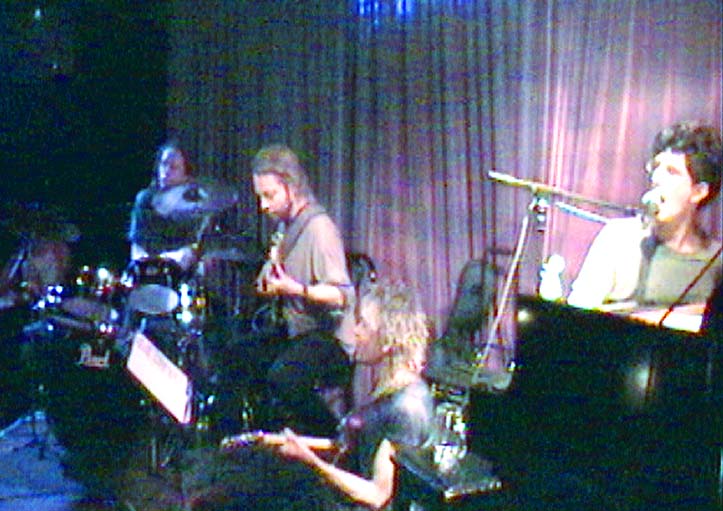 Hens Breet, Jordan Pfister, Joe Bendik and Peter Dizozza at SideWalk during the Summer 2001 Antifolk Fest.
View the video at Hens' Bucket site.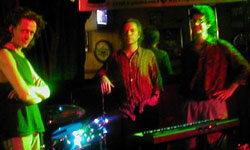 Product type: Music
UPC: 611357602948
Title: Pro-Choice on Mental Health
Artist / band: Peter Dizozza
Label: CVII Recordings
Street date: 03/11/2002
Release date: 07/30/2001
Explicit lyrics: No
Number of discs: 1
Tracks:

1. You Are What You Eat (Dizozza) - 1:32
2. LMB Monologue (Dizozza) - 0:25
3. Instrumental (Col. Willamsburg) (Dizozza) - 0:50
4. Let Me Be (With You) (Dizozza) - 2:51
5. NPT Monologue (Dizozza) - 1:31
6. No Problem There (Dizozza) - 2:50
7. B Monologue (Dizozza) - 0:23
8. Beached (Dizozza) - 2:42
9. L&F Monologue (Dizozza) - 1:16
10. The Song of Laughter and Forgetting (Dizozza) - 3:45
11. P&P Monologue (Dizozza) - 0:27
12. The Poet and the Painter (Dizozza) - 2:48
13. Hit Monologue (Dizozza) - 0:13
14. Home in Time (Dizozza) - 2:34
15. WF Monologue (Dizozza) - 0:16
16. Wall Flower (Dizozza) - 4:09
17. SSD Monologue [*] (Dizozza) - 5:38
18. Peaceful Reverly [*] (Dizozza) - 2:36
19. Bok Choi (Live) [live/*] - 3:26
20. Aura Monologue (Live) [live/*] - 1:05
21. Give a Life (Live) [live/*] - 2:58
22. Hang My Head [*] performed by Laurel Hoffman / Dizozza - 3:15
23. Two Lovers on Tomorrow's Road [*] performed by Laurel Hoffman / Dizozza - 2:18
24. Colonial Williamsburg Instrumental [*/instrumental] - 0:51
25. I Hope the Day is Soon [*] - 3:57
26. Circular Reasoning [*] - 0:36

Description: A Seven Song Cycle with monologues and mini-play originally presented live at Lach's Fort at Sidewalk in New York City's East Village. Enhanced copies of the album come with Queen Lili Ukalani's Bonus Sampler: a collection of tracks from other Cinema VII recordings, and an mpeg1 file of a scene from the Cinema VII film, "The Last Dodo."
Artist biography: "Here's a fellow with musical ideas in his soul." Barry L. Cohen, The New Music Connoisseur Vol. 9, No.2-Summer 2001 "Boasting a long career in entertainment filled with important contributions to New York theater, mostly involving composing or performing music, Peter Dizozza recorded his first solo album in 2001. Entitled Pro-Choice on Mental Health, it was a seven-track song cycle with dialogue from a mini-play sprinkled throughout." Bradley Torreano Peter Dizozza is a composer with theatrical leanings toward surrealism. -- Cinema VII CD Producer Joe Bendik is "A major mover and shaker in the late 90s anti-folk sweepstakes." ? Cub Koda
Review 1: ... engages a topic of increasing importance good, dorky fun that's not afraid to be serious. That, I like.
Source of review 1: Luke Martin, Splendid Music Magazine, June 25, 2002
Review 2: delightful and strange ... Playful in a painful and disturbed sort of way ... highlighted by excellent production values.
Source of review 2: Mark Flake, Wood Records, July 31, 2002
Review 3: "Sondheim meets Burroughs vicissitudes."
Source of review 3: Time Out London, January 30th, 2002, Issue Number 1641.
Relationship to item: Distributor

Suggested Retail Price: $13.99
Amazon.com will pay you $6.30 for each copy sold.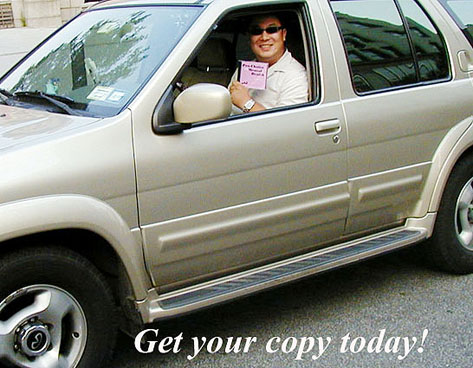 Return to Projects