Script Reading at La Mama Galleria on June 23rd, 2014, Closing Night of the 2014 Experiments Series.
CINEMA VII PRESENTS
, the sequel to The Ocean Floaters:
"THE NEW FLOATER FAMILY," (2014)
an interaction between the Floaters, Farmers, Flyers and Flames. Script, music and Songs by Peter Dizozza,
Dain Alexandra, Brittney Benson, Chris Johnson, Cam Kornman, John-Andrew Morrison, Jim Seaman, Jenne Vath & T.D. White.

Directed by Experiments Curator, George Ferencz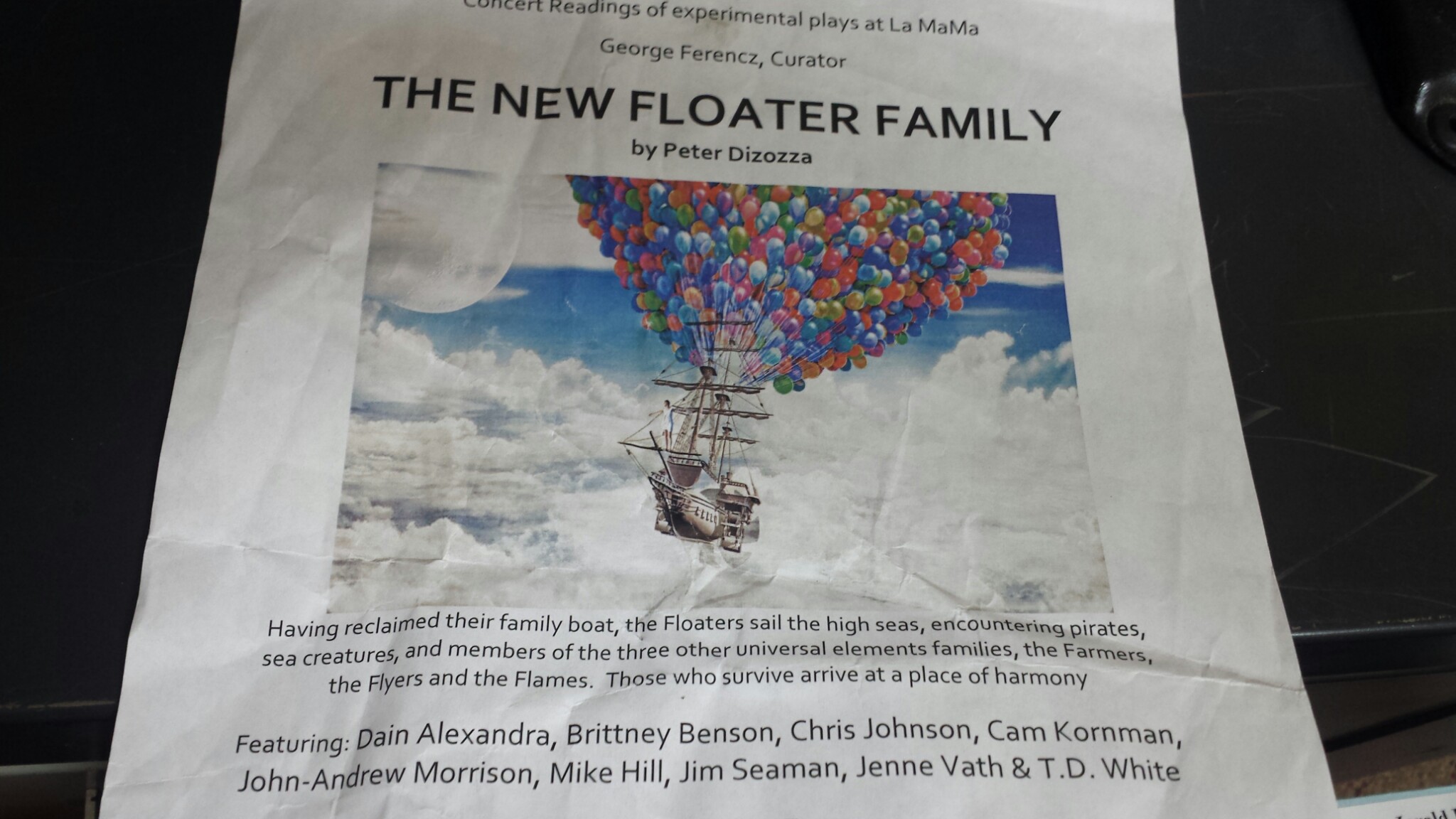 NEXT PERFORMANCE: LOVECRAFT BAR LOUNGE, OCTOBER 28th, 2014
Return to Projects. Return to Event Horizon.