A QUESTION OF SOLITUDE
Four Performances: November 5, 6, 12 & 13 2010 at The WAH Theater for the Performing Arts
Peter Dizozza, Mike Hill, Flemming Laursen, Anne-Marie Levey-Allauzen,
Sam Moree, Zach Pethoud, Kat Yew & Lydia Woods
Artwork by Sam Moree, Orin Buck, Fedele Spadafora and Adia Ben Hamouda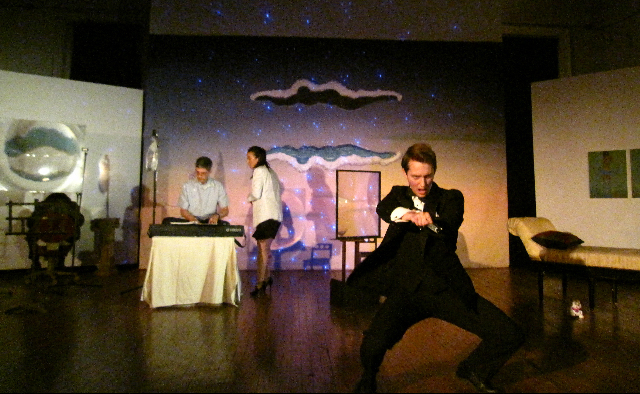 "Are we watching staged adventures of my nephew Jimmy Bond destroying every building in his path?"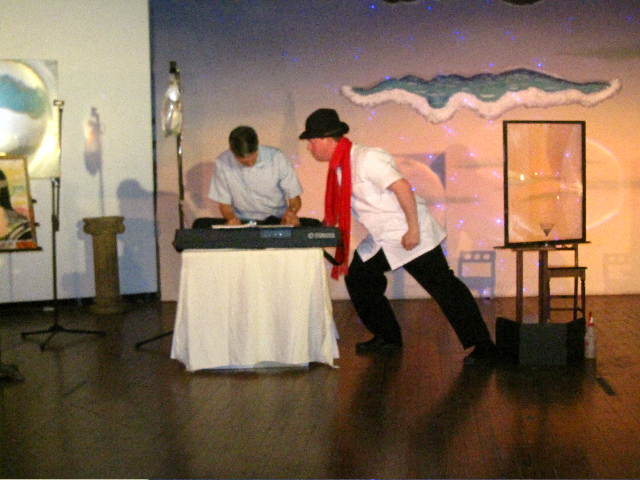 "This new heart strengthens from my breathing."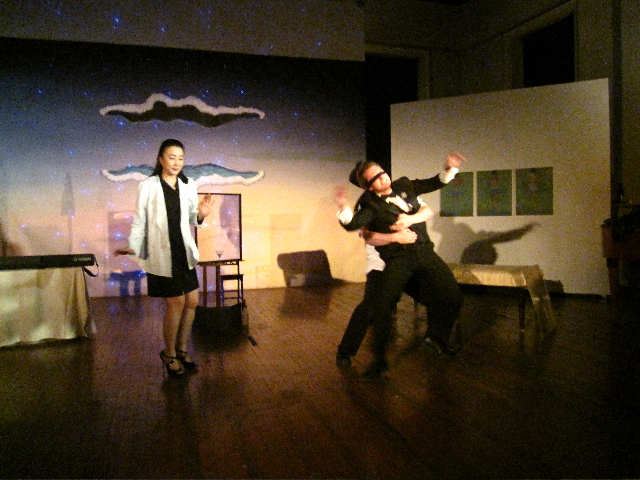 "Where are we taking him?" "To the home of one my op'ratives." "Take that!" "Nice try, Mr. Bond."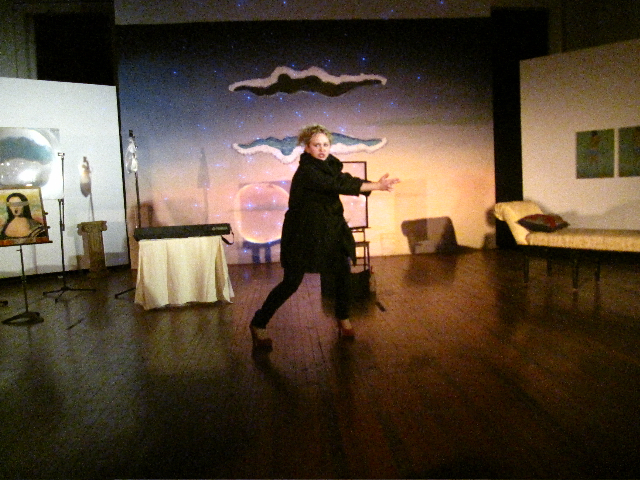 "Come out Mr. Bridgewell and receive your violation like a man."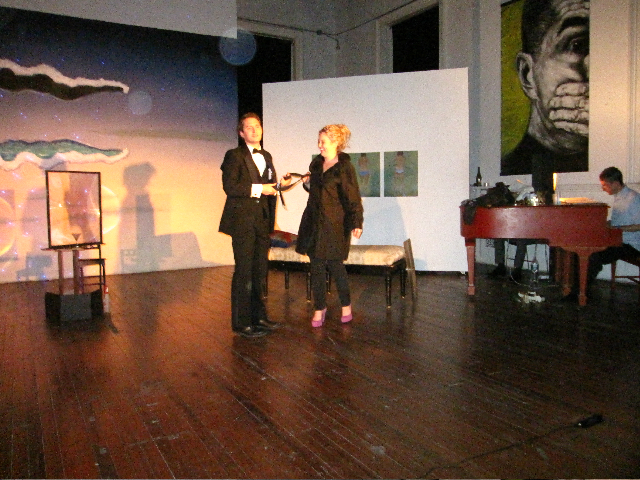 "Thank you. How long have you been a building inspector?" "Not very long."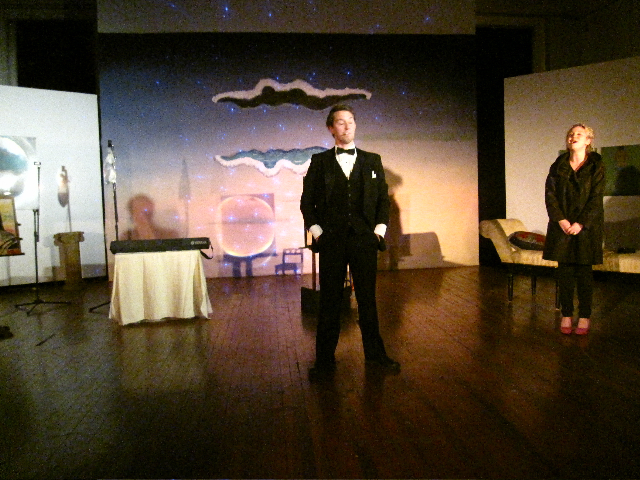 "I think you could be Miss Belgium, Ms. Delight."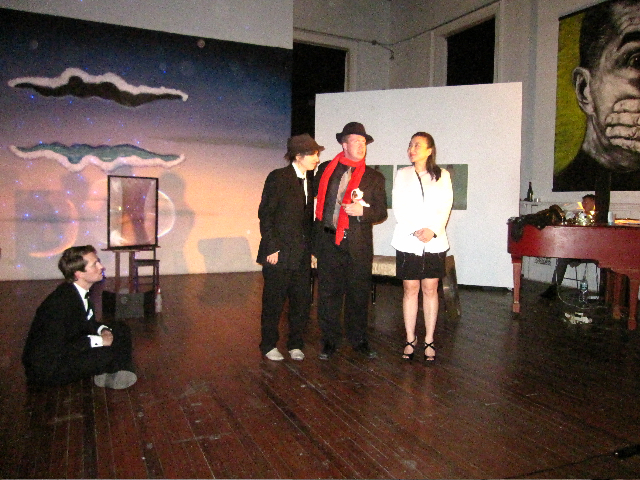 "Let Robert's wife take care of him. If she brings him to the dog race then we'll meet them there."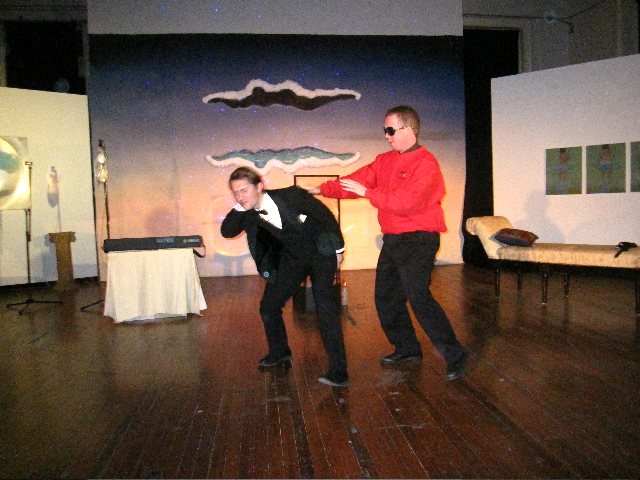 "Excuse me. I'm clumsy." "Indeed, oaf."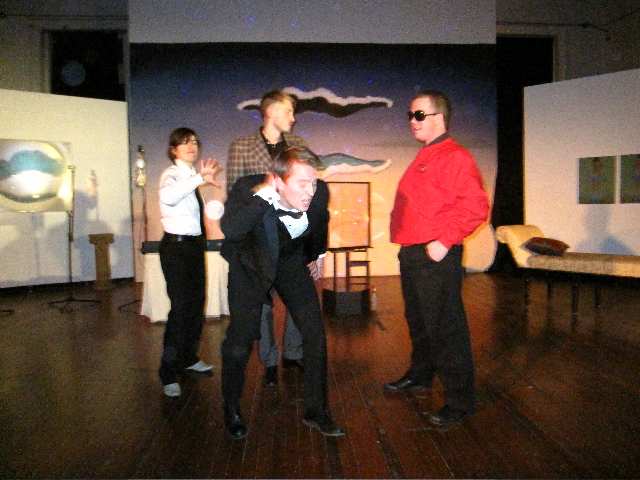 "I didn't know my father was here." O.S. "James, let's go."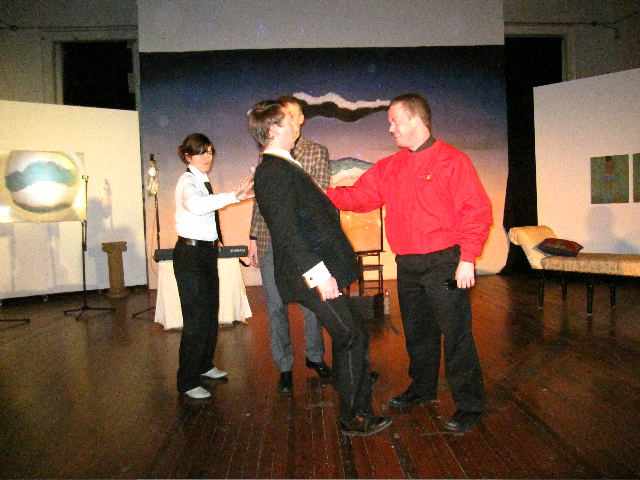 "Goodbye, Mr. Bond."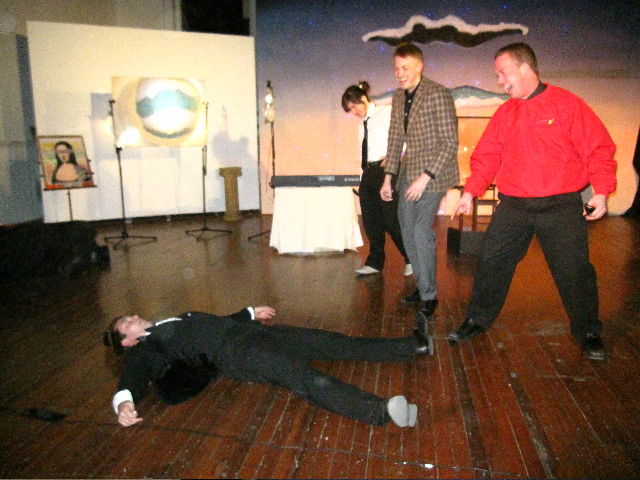 "Bond down!"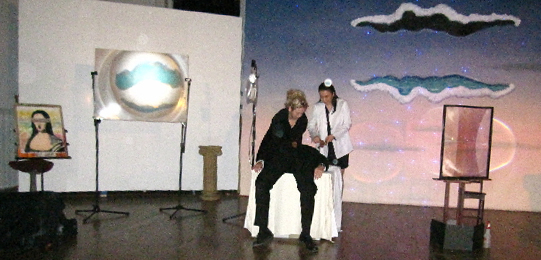 "His eyes are open. Why isn't he awake?" "They cut the aorta to his head. Blood is filling his brain."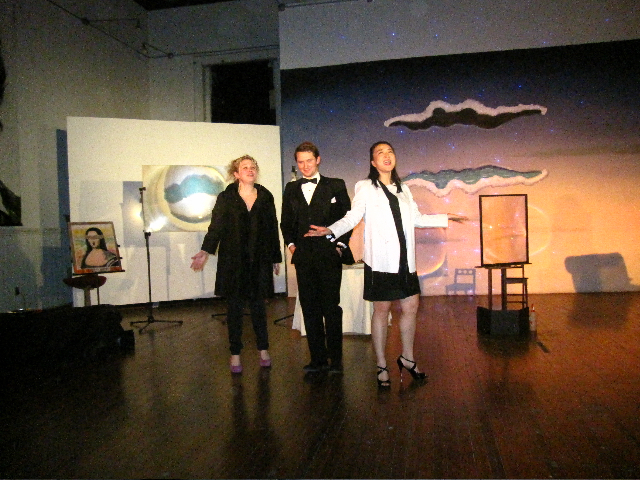 "Underneath the honey moon buzzy lips are honey dripping with love!"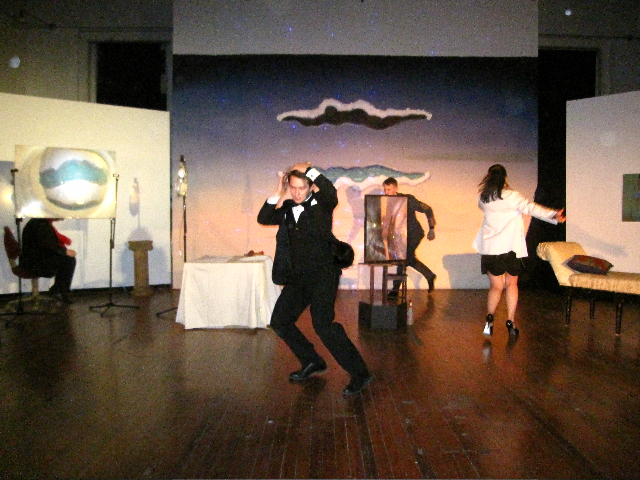 Search Game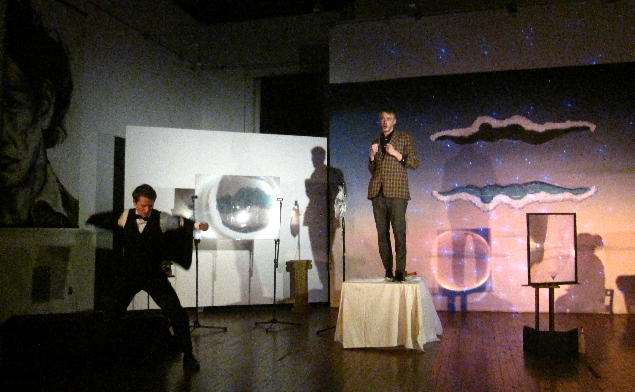 "He gave me a futuristic jetpack that sent me up into the night."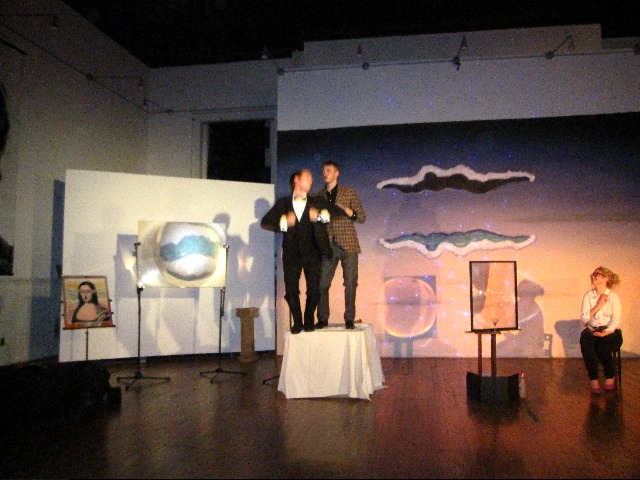 "But while I was up there I met a cocky young James Bond testing his father's own prototype jetpack."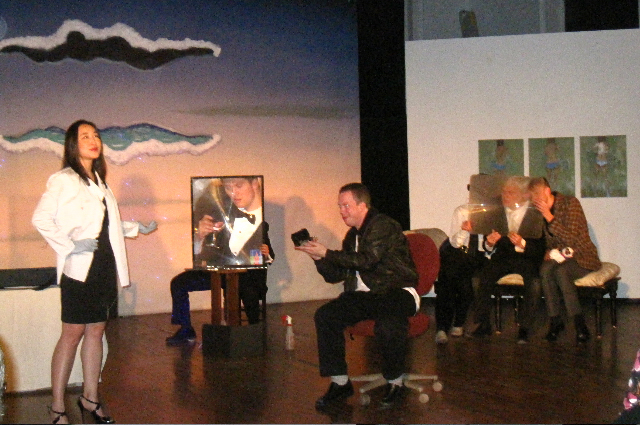 "How dare you talk to me like that? Oh well, I'm a nurse; you're my patient.
Okay, wrangler, tell me more about my eyes and ears as you see them down there."
"You'll find Jimmy in Jamaica living next door to Noel Coward in Chateau Goldeneye cataloguing wild birds."
k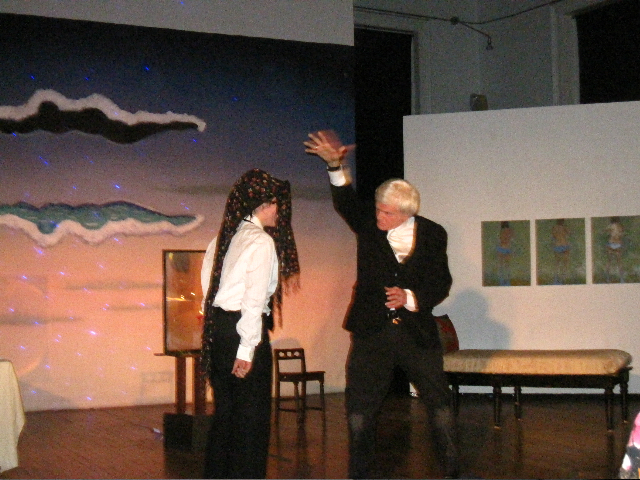 "After I kill you I will bow all over you!"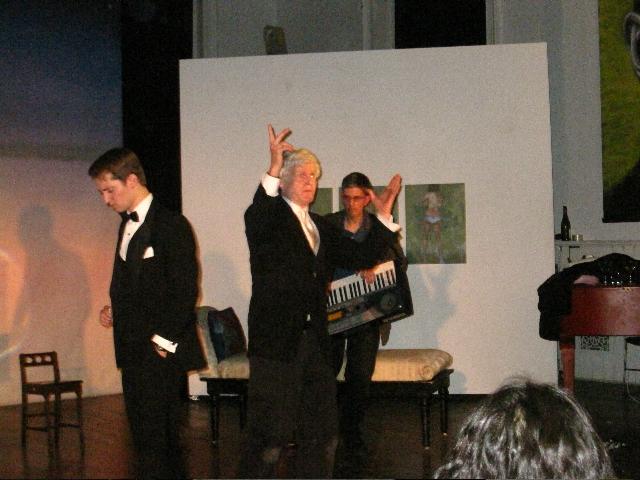 "The bottom barrel rises up, floating to the surface. No fuss!"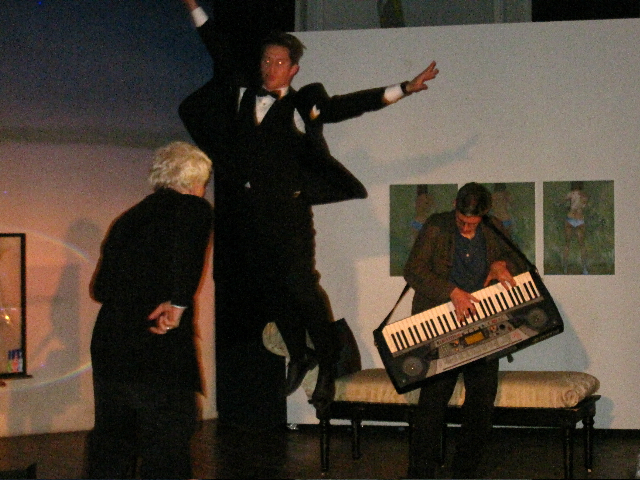 "Their shiny armor hollow shells covering the timid. Busted!"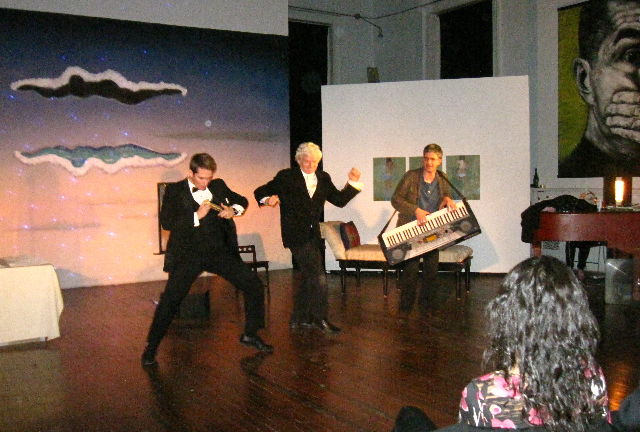 "Rootless, shiftless, these two themes are constant in my life."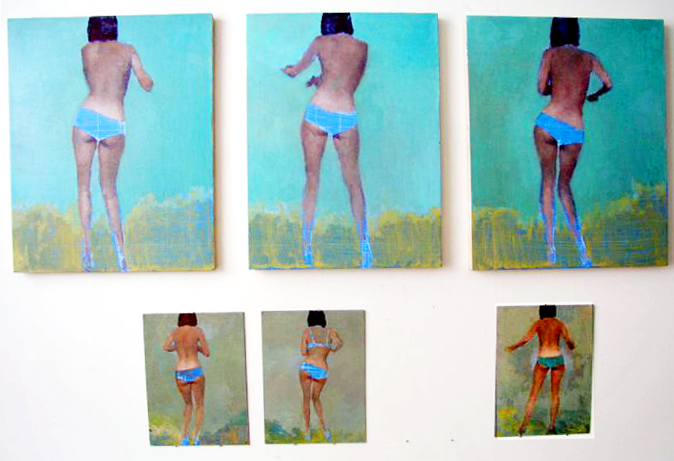 The Spadafora Hula series.
These performance photos by Terrance Lindall.
Return to Projects Return to A Question of Solitude Project Page.