Singer Songwriter whose solo performances consist of a voice and guitar that produce a sound like no other. His songs are incomparably good, bearing repetition and developing depth over time. Perhaps Nirvana's "minimalism" has provided him with inspiration; his additional steps are in leaps and bounds. Vulnerable and tentative in sound, yet enveloping.
He produces other artists* for the label, Olive Juice Music. A forthcoming OJ compilation disk includes a song of DIY artist Daniel Johnson.
He is the other half, with Nan Turner, of Schwervon.
Matt is producing, for Olive Juice Records, the Peter Dizozza recordings, "Songs of the Golf Wars."
He credits Lach with giving him his name.
Musical tech notes parallel those of Hammel on Trial. Specifically, and this is a credit apart from them, except as an expression of their good taste in choosing instruments-- The Gibson Steel String Acoustic Guitar.
The guitar is tuned down a step.
There is some essential artist-designed pick-up info which I forget. I think Hammel takes it further with an additional hanging pickup within the guitar.
Anyway, they both can make the guitar sound like a philharmonic orchestra.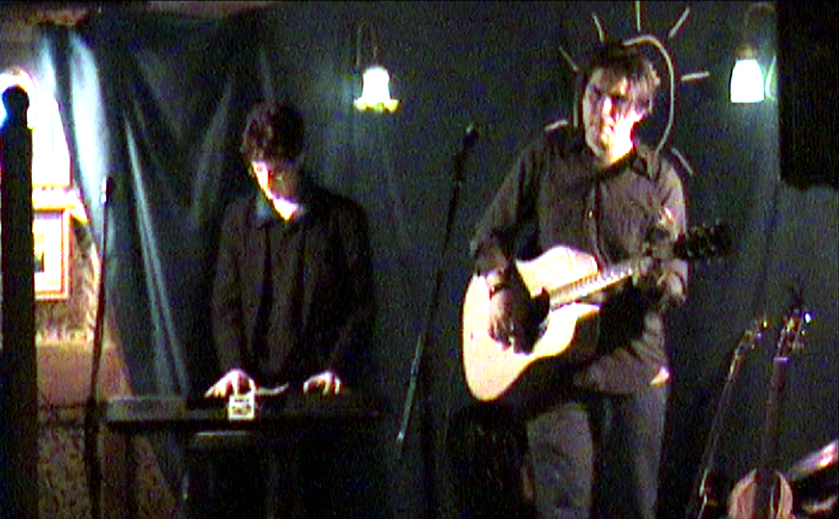 http://www.olivejuicemusic.com/
Great Britain Tour with MMMUSA 25Jan-3Feb2002
* Toby Goodshank, Randi Russo, Never Louder Than Lovely (Tom Nishioka), PreWar Yardsale (Mike Rechner & Dina Levy)