2.2.2 -- HERMAPHRODITISM THROUGH THE AGES
Hello, Hermaphrodites! My Summer 2007 project was a production with Ed Malin and Maria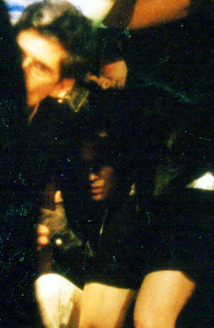 Micheles, of a new musical mystery play. I got my poetic license from Pedro Calderon. Is it magic realism or just plain surrealism? The dedication of this piece, 2.2.2 (Hermaphroditim Through the Ages) is to those who dare sever dada from surrealism. It premiered in "Oh Happy Three," a collection of gender exploring one-acts produced by Manhattan Theatre Source for its Straight from the Source Summer Series. It ran for eight performances from August 6th through 16th. Director: Sarah Marck A great new show!
Rehearsal Stills (July 25th at the Lambs Club)
Stills from the 4th Performance. including a synopsis of the play!
Stills from the 7th Performance expanding a synopsis of the play!
Introducing 2.2.2... The Drama Guild. October 13th, 2006 -- Peter Dizozza with Kit Williams & Mike Allen Hill. Photo by Maria Nevelson.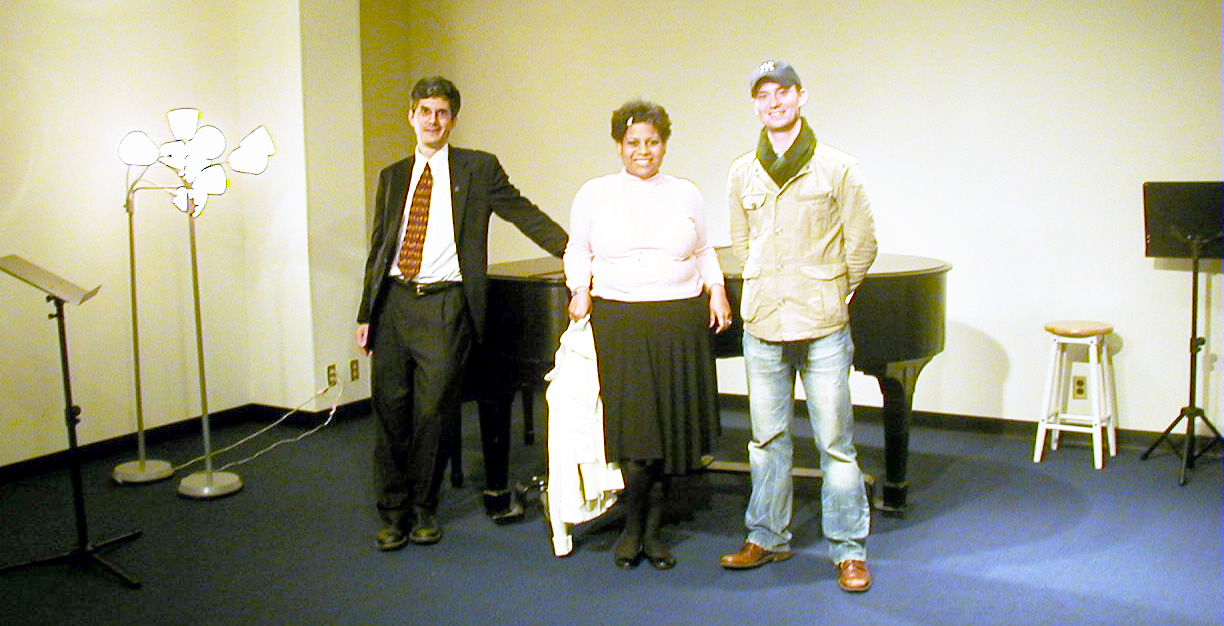 The postcard by Sam Moree that he and Sarah enlarged to create the canvas backdrop for the play.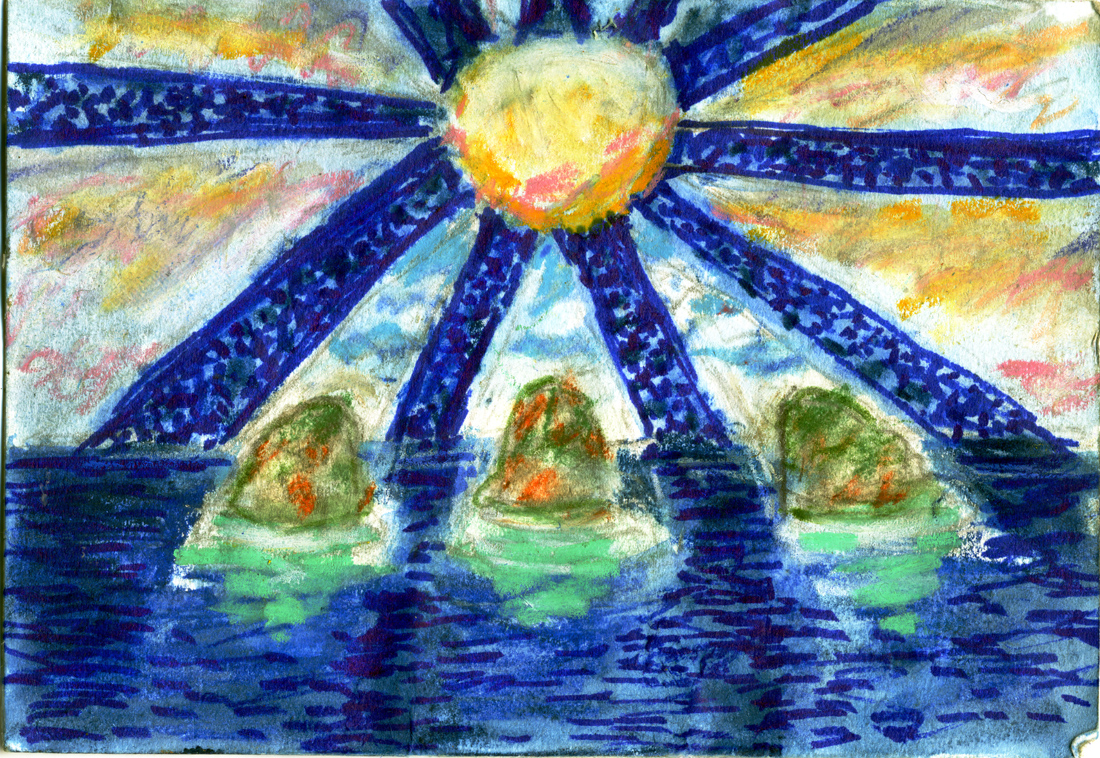 Visit a volcanic string of islands, Beotia, Media, and Xuxu, each existing in different time zones, threatened with attacks from the others, each ruled by morphing couples, Euredice and Orpheus, Kara and Jim, and Charlotte and Dr. Fricassee, all three connected by an underground network ruled by a sorrowful Mole King. For all his sorrow will he ever achieve forgiveness?
The subtitle for this piece is Hermaphroditism Through the Ages.
We played pre-performance canned music: "The Lap of the Gods" by Freddie (Mercury) Bulsara.
SONGS: Mole King Intro/Common Folk of Beotia
Only for a While
Cacodylic Eyes
We are Three (Lyric by Ed Malin)
The Break, Something Better/While You Were Out
Only for a While (Reprise)
Original Cast:
Mole King ... A. Michael Tilford
Orpheus ... James Edward Becton
Zeus ... Anthony Tsamboukos
Hera ... Toni Wickstrom
Euredice ... Emily Riordan
Duane ... Jeff House
Joy ... Stefania Diana Schramm
Furies ... Emily, Mike Allen Hill, Lydia Ooghe
Jim ... Mike
Klara ... Lydia
Dr. Fricassee ... Peter Dizozza
Charlotte ... Stefania
Aphrodite ... Jocelyn O'Neil
Directed by Sarah Marck
Press ... Lanie Zipoy
Stage Manager: Lauren Arneson
Graphic Artist (Pompei Fresco) ... Richard T. Scott
Graphic Artist (Canvas Backdrop) ... Sam Moree
Return to Projects Event Horizon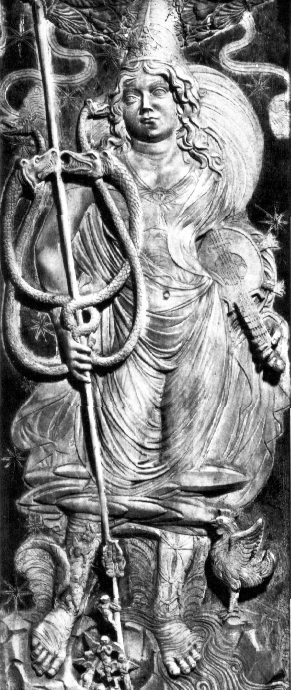 "Provocative." Aphrodite Jones
"Bring a Date." Steve Espinola
"I'm not entirely convinced that Hermaphroditism isn't the cure for war." Fiona Jones
The Creative Team...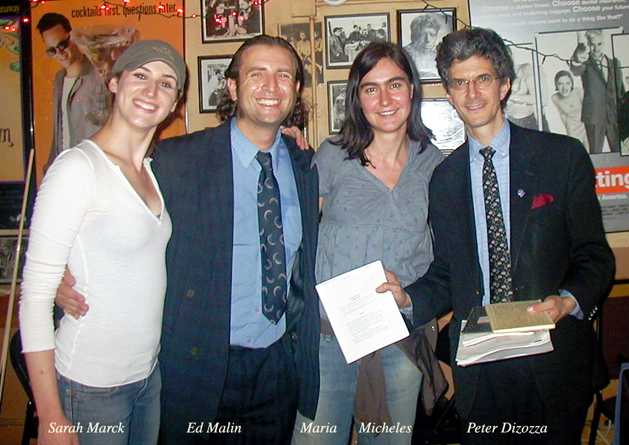 Return to Projects. Return to Event Horizon.