SONGS by Peter Dizozza grouped by decade -- Also see Alphabetical Song Listing.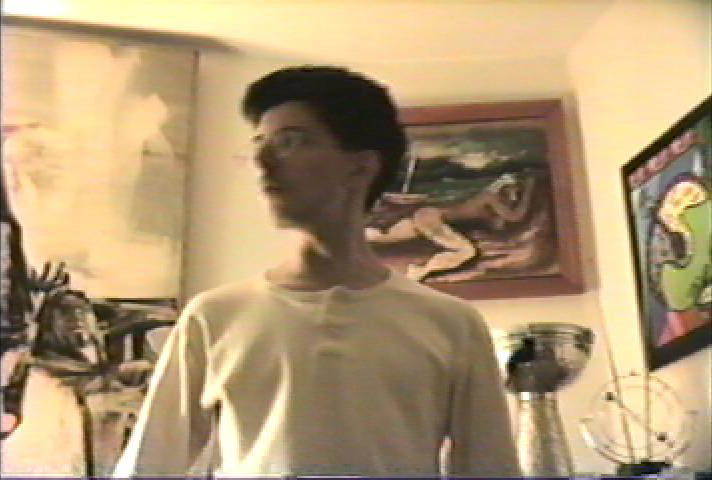 The Cinema VII song catalogue is extensive.
Peter Dizozza is ASCAP member #1629133.
All songs published by "Our World of Literature" Publishing ASCAP member #0091284
Many of these songs are orphans, available to you through the Cinema VII Adopt a Song program.
ALBUMS CURRENTLY AVAILABLE:
* PRO-CHOICE ON MENTAL HEALTH *
* THE PREPARE TO MEET YOUR MAKER SOUNDTRACK RECORDINGS *
short instrumental samples: Blagrove & Doom-y ENJOY!
Visit the CVII Recordings listening room!
Visit Project Page for other mp3 Links
All songs Copyright 1967-2005 by Peter Dizozza. This page is organically under construction as I am always writing more music as it comes to me in my notepad.
Grouped by Decade
2005
I Love the Law (Music from I Love My Girl)
Hold On
Let Your Life Begin
2004
Find Me a River (alternate lyric title: The Dean is on Our Side)
I Love My Girl
Passion Fruit Preserves
Song for the Penultimate Day of the Year (Music from Steinway Street Song 2)
2003
A Good Way to Be
The Chimney Flu/Heigh Ho
Wonderful Girl
Bride of X-Man
2002
Songs of The Golf Wars (album)
Prepare to Meet Your Maker Soundtrack (album)
2001
The Last Dodo Soundtrack (album)
Pro-Choice on Mental Health (album)
2000
Hell Hole
Come Out
Where Do We Go For Love
Golden Age
1990s
Outside the Wake World, Jane's song from Mark of The Librarian (a short novel)
Legs Like These Oratorio, words by Neil Ericksen
1998
Convertible Soundtrack (lyrics by Elizabeth West Versalie, prod. David Wechsler)
1980s
NEWLY RECOVERED!
2 personal favorites
Lazy Eyes (The Prisoner of Zelda)
and
The Four Comments (The Black Pit Comment and The Other Three)
and, from Witchfinders, White Moon.
1970s
A Horse at Sea
Back to the Womb -- newly discovered!
Love Song -- a segment of this song, entitled "Love You Much" appeared in Murder by Music and Gone With The Dot Coms.
Storm Cloud (song)
* mp3 links to live recordings with Steak and Potatoes (the band)
1960s
Why Fight It?
Tears
If You Want Me
I'm Tired
Beach Ball Babies
Paris Must be Lovely
The Will
I Don't Know. I Don't See Anymore.
Yesterday, Today & Tomorrow
Early Albums (text files from 1988 to 1996.)
Variety Backlash, a 60 minute audio tape collection
Side One
1. Intro
This piece is title music for Jeff Marino's silent film of T.S. Eliot's poem, "Sweeney Among the Nightingales."
3. Never Too Sure -- LYRIC LINK
A song about an actor and actress who met during the filming of "Sweeney."
4. Riveted (sung to someone with an incomprehensibly expensive cocaine habit)
5. The Loved One, Part III (Evening)
A mysterious recording of the final section of a 15 minute musical theatre piece about necrophilia.
This early fragment is from a collection of "Revox" Recordings, courtesy of George Sahagan, my first piano teacher.
7. Introducing Steak and Potatoes
Bass: Gary Colter
Guitar: Dave Lontos
Drums: Lou Filosa
8. Crime Wave -- a song of U.S. economics in the 80's.
This recording is Steak and Potatoes' version of the song. (I joined the band in high school.)
9. So Unplanned -- a New York City song.
Also a Steak and Potatoes version.
This spiral music began a 2 minute improvisation.
11. The Moth Signal
A musical setting of an infidelity poem by Thomas Hardy.
12. No Future
Vocal with Sara Brandell
13. Recorded readings from my rare book collection
a) from Crimes of the Genital Sense. ("Hereditary blemishes.") The person credited with authorship of this limited interest book is Dr. Jacobus X. The music playing in the background is from the Sleeping Beauty ballet by Sergie Prokofiev.
b) From The Apocryphal Gospel of Thomas the Apostle ("Dost thou not know that I am thine?") Music: Selection from a Music of Puerto Rico EP (RCA) ("Mi Loca Tentacion" by Paco Lopez Vidal, performed by Rafel Munoz's Orchestra. Vocal by Victor Luis Miranda)
Side 2
14. A Cameo Appearance by Roy Katz: 'Cause I Love You
Vocal: Roy Katz
Production: Steve Skinner
Guitar: Steve Conte
Music written with Roy Katz
Lyric by Roy Katz
15 & 16. Songs from The Paul Ratz Show; Book and Lyrics by Richard Vetere
17.
Lyric: Tony Evangeliste
Vocal: The Dotson Sisters
18. On My Mind
19. Movin' in the Groove with My Baby
Lyric: Horace Linsley
20. Donna's Engine's Always Running
Vocal with Jane Williams
Production: Jane Williams
21. Prelude #1 (diminishing intervals)
This piece is one of the six piano preludes that precede the "Suicide" Sonata.
22. Wallflowers
23. Trailing
I acknowledge credit not otherwise indicated,
This collection, copyright 1989, by Peter Dizozza, is subject to all prior copyrights.
Peter Dizozza's SURE SURE SURE
a 90 minute audio tape
Side One
1. The Night Before the Big Ball
It's Too Late, Carol King Toni Stern
2. You Made Me Love You, Joe Monaco
Paris Must be Lovely
3. Sure It Was Right
4. Wish He Was With You (Stroke the Coals)
Lyric: Tony Evangeliste
Vocal with Josh Melville
5. Mia Amante
Lyric: Josh Melville
6. Love Us Together
7. Let's Go
8. The Army Jingle
Written with Roy Katz
Back Vocals: Jeannie Gagne
Jane Williams
Studio Courtesy of Jeff Tozer
9. Robbing ‑‑ Peter to Paul
Lyric: Barbara Weltsek
10. Your Pain or Mine or the World's
Lyric: Susan Davidowitz
11. Excerpt, Cartoon Soundtrack
From "Coal Black and de Zeben Dwarbves,"
Warner Brothers, 1942.
12. The Magic of Your Dreams
Lyric: Tony Evangeliste
Vocal: Deborah Dotson, with two male back‑ups.
13. Crowded Avenue
Whistling: Jeffrey Marino
14. Introducing the Piano in the Exeter University Rec Room.
15. Birthday Baby
16. Excerpt, The Letter, "Z"
from Z, Costa Gravas.
Peter Dizozza's SURE SURE SURE (continued)
a 90 minute audio tape
Side 2
(2/22/89. A heavy dose, 17 ‑ 21.)
17. Barbara Broadcast
Dedication: Barbara Stanwyck, Double Indemnity
18. Crooked Straight
19. Free Psychiatry
20. Tropical Depression
21. Welcome Home
22. Lost
Lyric: Tony Evangeliste
23. It's Not the Same Without You
Lyric: Tony Evangeliste
24. Conversation: Debbie Kent, Nick Dizozza
25. Dancer
Lyric: Tony Evangeliste
26. The Love has Gone
Lyric: Tony Evangeliste
27. You Never Went
Lyric: Marnie Goltsman
28. Nosferatu
Vocal: Monica Dizozza
29. Prelude #6
I acknowledge credit not otherwise indicated,
This collection, copyright 1989, by Peter Dizozza, is subject to all prior copyrights.
(Review of) Variety Backlash. March 2, 1989
Primal (not primitive) beckoning back to a pre-techno era.
Yet, a throw-ahead to an age of self examination in an era
of modern sophistication.
Peter, as always, your material is a refreshing breath of
fresh air in an often-polluted environment of pompous
intellectuousity. You seem to write for the pleasure of its
creation. The beauty of your songs lie not in any
simplicity of structure, but rather the depth of self
examination you delve into.
I believe a universality is created when one explores a
common denominator. Fear, love, hate, anger, frustration, a
sense of wonderment appear to be primary figures in your
writing.
Peter, your exploration into the human psyche is as
literary as the ancient writings of Aristotle, Plato, thru
Shakespeare to Kafka and Mann. Your instrument is the scale
of the piano. The vehicle is a song.
Your friend,
Alan
Willows in the Wild West
1. Trailing: This is a Run Away from the Relationship Song.
2. Pet: This song documents a failed attempt at keeping distance between "master" and "pet."
3. Stay With Me: Is there any reasoning in this request?
4. Willows Instrumental stages toward breaking loose.
5. But Not Forgotten: The singer reinterprets the old cliche, out of sight, out of mind.
6. Birthday Baby: The lineage continues right on past the aborted generation in this song.
7. Summerset: The funeral's over. It's time to relax on the hammock in the August heat.
8. Purely incidental: A stroll around the garden.
9. Wish A word: If you don't speak your mind, others will
assume their wishes are yours.
10. Common pool: In the bathhouse is the tide pool of life.
11. Poverty row: The Republic Pictures Movie Lot, revisited,
or is it just the East Village.
12. Wake Up in the Same Dream A Married Person's
Cruisin' Song from a poem by Susan Davidowitz
Poverty Row (The instrumental tracks)
Can't Get Enough: Sung by Monica Dizozza.
You Hurt Me: Sung by Maria Guccione.
D
SHIVER AND SHAKE
1. Out at Bay: You left me stranded out here and my fondness and admiration for you just grows.
2. Old Again, Young Again: As did Anne Rice on the dedication page of her Mummy book, I direct your attention to the novel, She, by H. Ryder Haggard.
(Four track version)
3. Pushy (Aren't we all?) (Four track version)
4. Common Pool: In the bath house we find the tide pool where self-contained life packets congeal and disperse. (Four track version)
5. Crime Wave: The overflow comin' from an undertow causes the crime wave. A vocally abusive version from the sound of this recording.
6. No Sa Mai/The Way International: After the nonsense words comes the bidding farewell at the work place. (This particular recording features my father near the end of it telling me I have a phone call.)
7. The Moth Signal: Thomas Hardy's infidelity poem set to music. (a four track version)
8. Without a Word: Everyone is old here. This boy's father is dead, he stands to inherit something, and all he wants is his best friend. (A four track version)
9. Debbie Dotson's extended vocal of Queen of the Hearts Club, from Richard Vetere's Paul Ratz Show.
10. St. Paul Lady: Tony Evangeliste wrote lyrics about a girl in every city. Back vocal and then percussion: Tony.
11. Wish a Word (performed on an ancient 55 key piano).
12. Birthday Baby (4 track version with alternate vocal)
Clarification: This zombie trance song extends the act of fetal abortion to fellatio.
Mozart excerpt. The Abduction from Seraglio.
C
DIZOZZA SHELTER
60m tape -- piano vocal, March, 1983
Side 1
"We have to make a tape for Dan Schwartz"
1. Suffer Song, first recording. Lyric by, and Vocal with, Mary Robinson.
2. Babies (Have you seen my Baby?) Early recording. I was overwhelmed at the time but this song should have two parts. It begins with the bragging of one of the two babies, and ends with the suggestions of an observant airborn hawk.
3. Beached (Lunar forces bring two bodies together on the beach during low tide after midnight.)
4. I said I would/I'll never forget him. (A "Shoot the Piano Player" ending came later.)
5. Only You. (A barren landscape.)
6. Powerplay Medley: Gift in the Morning/Work & Play/Tomorrow Come Lately (lyric by Richard Vetere)
7. Without a Word
Side 2
a) Birthday Baby
b) Poverty Row
c) Resumption Prayer
d) Pet
e) The Barbara Broadcast (My Elton John take on Fred McMurray, responding to Ms. Stanwyck in Double Indemnity).
f) Crooked Straight (another insecure "male" response to the feminine presence.)
Taxation
Suffer song ending. "The Wave Zone"
Taxation
S
Scotch 90 m. Guitar Tests
Lazy Eyes, one verse
Lazy Eyes, with second verse
== Lazy Eyes, Take Three, with three verses
Don't you think that I?
Don't you think that I? with extension -- slower
again without stopping. Stiffen the Tie that Binds
into Lazy Eyes, again.
I wanted someone like you (The Animals!)
Trailing (fast)
Halfway to Nowhere, with Enfant chords
Don't you think that I? With continuous drum beat.
Now, Tell Me Now!
Amy Sends Me Out There
A
Sept. 4, 1993 DAT
Engineer: Michael Whyte
Assistant: Susan McKenna
1. Wish a Word
2. Old Again/Young Again
3. Out of Control (Adam Vane Version)
4. Crooked Straight
5. Almond Eyes
From Legs Like These, Words by Neil Ericksen
6. Go and Chase
vocal with Ron Peretti
7. Venus and Melanion
8. Forbidden Extacy
vocal with Ron Peretti & Laura Fois
9. Enter The Bar
vocal with Ron Peretti & Laura Fois
10. Legs Like These
vocal: Laura Fois
11. A Fay 'O
vocal: Laura Fois
12. Donna's Engine's Always Running
Guitar: Kenny Nowell
Vocal: Laura Fois
14. Margaret O'Hanlon's Brooklyn with her Brother
other side
From Androcles
1. You are You
Words: Helen Slayton Hughes
Music written with Helen
Vocal: Brian Johnson and
2. Bury Your Sword
Words: Helen Slayton Hughes
That's the Way into
3. Mark of the Librarian (1994 Winter Frolic Performance)
Vocal: Laura Fois
5. That's the Way
Words: Helen Slayton Hughes
Music written with Helen
Vocal: Laura Fois & Helen Slayton Hughes
From Androcles
Words: Helen Slayton Hughes
Vocal: Peter Foley, Adam Vane & Ken Vega
Titles Tracks
Outside the Wake World 1, 2, 5
What Good You've Done Me 3, 4, 6
Home In Time 7
Let Me Be 8, 22
Powerplay Medley 9
Work and Play 10
I Can Get a Man a Job 11
Birthday Baby 12
The Barbara Broadcast 14
Two Lovers on Tomorrow's Road 15, 24
No Problem There 16, 21
Wallflowers 17
Our Own Home Town 18, 29
Tomorrow Isn't What It Used to Be 19, 20
Crime Wave 23
Crooked Straght 25
Old Again Young Again 26
Wish a Word 27
With You and Alone 28
Marching dialogue 30
Marching 31, 32

The Functionally Insane -- 1989-90
Peter Dizozza performs
You Never Went (Lyric by Marnie Goltsman)
Heartaches
That's All Folks Instrumental
The Goodbye Years (Going Away)
Out On Our Own
The Line, Now I Draw
The Four Comments
Lazy Eyes
Put Our Love Behind
Amy Sends Me Out There
Someone Like You
Now, Tell Me Now
Out At Bay
Almond Eyes (from ELL 1993 Studio A Recording)
Through the Mirror
Speedy
Vocal/Piano/Guitar
* NIGHT GALLERY * PROJECTS * STAR GALAXY * SONG REPOSITORY *
* SUNRISE EVENTS HORIZON * TIME LINE * SUNSET EVENTS HORIZON *